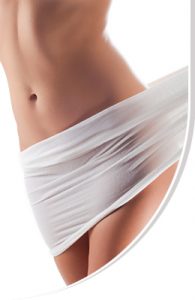 When it comes to looking your best during the summer season, tackling the bikini line and area can be a challenge. The problem is that hair removal for bikini area can be difficult. If you've ever shaved the area you know that the thicker, coarser hair, located there is very difficult to remove fully and usually grows back quickly. In general, removing hair from the bikini line can a challenging process.
Why Not Laser for Hair Removal for Bikini Area Treatment?
In addition, you may have thought about more advanced procedures like laser hair removal and wondered if it could work. However, the truth is that it depends on the hair color and type. If there is not enough hair in that area, laser treatments can cause hair stimulation. It is best to consult with a highly experienced laser technician.  For those with thick dark course hair, it is best to do laser first to thin  and reduce the amount of  hair. For a permanent hair removal of the bikini area, consider the value of electrolysis. It may be the solution for your specific needs.
How Can Electrolysis Work for You Instead?
Electrolysis is highly effective in this region of the body. It offers a permanent solution to ensure your hair does not grow back in this area. A permanent solution with no regrowth can help you find a solution that you can rely on for years to come. In addition to this, it is also ideal for getting rid of ingrown hairs and works on all hair types. This is a common concern with the bikini line and bikini area.
Keep in mind that electrolysis is a highly effective solution that damages the hair follicle and eliminates hair growth over the course of several treatments. Unlike laser treatment which reduces the amount of hair present, this is a solution for permanent hair removal. For many men and women, it is this reason that they select this treatment over others.
How Can You Get Help?
In general, removing hair from the bikini line can a challenging process. Limoges Beauty is knowledgable about all types of hair removal. It is best to turn to an experienced professional that specializes in this type of hair removal to ensure it is highly effective.  Book an appointment with the best electrolysis team in Manhattan, Limoges Beauty, to achieve all your unwanted hair removal goals.