Laser hair removal is one of the latest cosmetic trends, but it is important to know all the facts before deciding to pursue this method of hair removal. For laser hair removal to be successful there are certain requirements that need to be met in terms of a person's skin tone and hair color. Today I will talk about why laser hair removal does not work on blonde hair.
How Laser Hair Removal Works
Pigment is what creates color in the hair follicles. More pigment creates darker colors. The color determines how much light is absorbed. More is absorbed for darker color hair and less is absorbed for light color hair.  The more energy from light that is absorbed, the more heat that is created. This heat that is generated when the pigment absorbs the light energy, is what then destroys the unwanted hair.
Removal of Blonde Hair
Blonde hair has very little pigment. The laser beams cannot be absorbed well by the blonde pigment because the hair is too light in color and more light is reflected instead of absorbed. As a result, with little light being absorbed by the hair follicle, the laser cannot generate enough heat and, thus, is ineffective and cannot destroy the hair. This leaves many people with unwanted blonde hair and "peach fuzz" very frustrated because laser hair removal is not an option. But there is another option…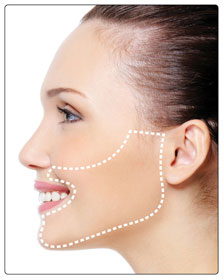 Electrolysis for Blonde Hair!
Electrolysis works by targeting the root of the growth, the dermal papilla. It does not matter what color the hair is because electrolysis destroys the dermal papilla with current. This method of permanent hair removal has been around for over 125 years and is FDA approved.
Discover Limoges Electrolysis in New York City and rid your unwanted blonde hair and peach fuzz forever.
Click here to book your free consultation today.
Electrolysis, Permanent Hair Removal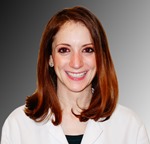 By Emily
Electrolysis by Emily
Permanent hair removal
Permanent Hair Removal for Blonde Hair