Many women don't know the reason behind their excessive hair growth. The majority of them do not discuss the matter with their doctors, since they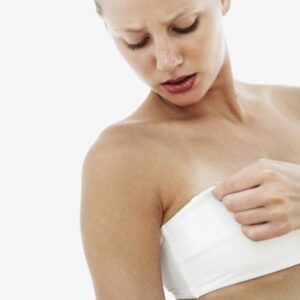 might attribute it to changes in stress or genetics. Thyroid function could be playing an important role in regards to your excess hair growth. Some men also deal with excessive hair, but in this article we will discuss female hair in relation to thyroid function.
It is normal for women to have hair on their arms, underarms, bikini area, legs and it is even common for women to have a bit of lighter hair (peach fuzz) from head to toe. When hair is growing dark or thick hair in other areas, like the face or chest, it could be a sign of hirsutism. The can be very embarrassing topic to talk about.
"The effect that excess hair can have on a woman's self-esteem and how she views herself as a woman – and therefore her quality of life – can be extremely distressing," says Rachel Hawkes, chairwoman of Verity, a polycystic ovary syndrome charity. If you have unwanted hair that may be attributed to a hormonal issue, please know that you are not alone. Up to 15% of all women have excess hair.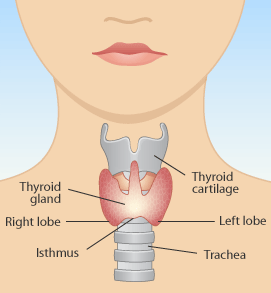 This excess hair could be your body's way of getting you to pay attention to a thyroid issue going on. The thyroid is a hormone-producing gland, which also monitors the body's use of energy, oxygen and the production of heat. It is managed by the pituitary gland, Hyperthyroidism is 10 times as more common in men than women and typically occurs between the ages of 20 and 40. An overactive pituitary gland can also cause additional hair growth
There are various treatments that a physician can suggest to help with a thyroid or hormonal issue. Some of these may include radioactive iodine and anti-thyroid medicine, which can help some people feel better within a few weeks. Thyroid treatments will not eliminate hair that is already surfaced, but it could help to prevent further hair from growing. Once a thyroid problem is addressed, it is unlikely for new hairs to sprout up in unwanted locations.

While tweezing, shaving, waxing, threading, creams, bleaching, or laser may seem appealing in the short term, none of them are permanent. These are time consuming, costly and will not produce the best results. Just because these treatments are popular, does not mean they are effective. They hair will most often grow back soon after treatments were completed. Electrolysis is the only FDA approved treatment for permanent hair removal and will work with any hair type or color. It works by placing a fine needle into a single hair follicle and employing a slight electrical current, which destroys the hair-growth cells within that follicle. Kindly note that all of the treatments listed above, including electrolysis, will not eliminate or prevent an underlying hormonal issue.
If you feel you may have a medical issue, we suggest that you contact your physician to learn more in-depth about your personal health situation and possible treatment options. In the meantime, Top Electrolysis NYC offers a free consultation where we can listen to your hair-related goals and develop a plan that works for you. Book an appointment today to learn more!
http://jezebel.com/5216345/excess-hair-may-be-a-sign-of-health-problems-in-women